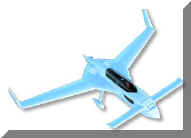 Ordering & Pricing
The website ordering page is currently under construction.
Please place orders via email during this time.
Thank you for your business.

To order any of our products or services, please email Light Speed Engineering. You may use this form a a guide for product selection. Shipping costs are not included in the prices, and vary from item to item. Shipments to addresses in California are subject to a 7.50% state sales tax. Once you have completed your selections and submitted an email, please call Light Speed Engineering by phone (805) 933-3299 to provide payment information. LSE accepts payment by check, Visa, or MasterCard.
Quality aircraft parts for speed, performance, and efficiency.