LIGHT SPEED ENGINEERING, LLC NACA DUCT

Light Speed Engineering's NACA ducts are lightweight and easy to install due to their attachment flange. They have also been aerodynamically optimized featuring a large inside radius for better pressure recovery and a large diffuser that reaches well into the engine compartment to avoid the typical abrupt separation of airflow at the firewall.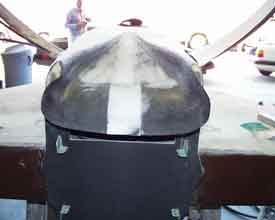 NACA Duct Installation on a Long-EZ, viewed from rear, upside-down.
Click Item to Order

NACA Duct: Carbon (1.0 lbs.)

$495

Prices and

specifications subject to
change without notice.

CA residents
add 7.50% sales tax. Shipping not


included. Visa & MasterCard accepted.